Your Tax and Legal Partner, Befiler
Going beyond NTN and Income Tax Filing
Befiler now provides 360 solutions to all your Business needs, including Business Incorporation and Trademark Registration in Pakistan and USA.
Won 2021 Startup
of the year award, from PDA Pakistan Digital Awards
Rated 4.6 Stars
12,000+ reviews by satisfied customers
Online E-file Provider
who has completed sandbox testing with FBR-IRIS
Safe & Secure
your information is private and secure on our site
Our Partners & Collaborators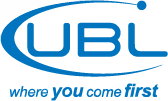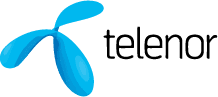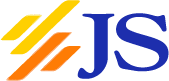 Say hello to the app that made everything even more convenient
1
million app downloads by Pakistani's
Popular Products
Individual NTN Registration
Just register your Individual NTN in 3 simple steps. Register, Upload, Pay.
Tax Filing
No appointments, no documents, File your taxes within minutes.
Business NTN Registration
The simplest and quickest way to start your business in pakistan.
Sales Tax Registration
GST Registration was never this easy, Register your sales tax with Befiler Now.
Business Tax Filing
Stop worrying about your taxes, Befiler team of experts got you covered.
What people has to say about us

"Its a great service to deal with the FBR issues. staff is very cooperative, helpful and responds quickly."
"I was struggling in tax filing, Befiler helped me in the process. The team is really professional and competent in their work. Highly recommend."

"My experience have been quite good so far. They do focus on the significance of customer satisfaction."
"I filed my tax returns through Befiler and it was an excellent experience."

"I really appreciated the team's support and their customers service.Highly recommended."
"My experience with Befiler is going great. They are professional and they are also very helpful. Highly recommend them."
"I think it's a great way to become a Filer. Their correspondence and response is outstanding. They put in extra effort to accommodate their customers on daily basis."

"Great service provider. Highly recommend to new freelancers and businessmen to avail their services and register yourselves with FBR."

"Befiler has provided a great service in filing the tax return, each step was guided properly and if there were any concerns they do clear it before proceeding to process."

"It was very difficult to file the tax. A common citizen was not properly guided to file the tax. But with this app its the easiest thing to do."
Team of more than 100 talented and qualified is available for your support